Latest News
---
Tim and Kay Are Building a House
Check out http://oursahouse.blogspot.com to see the progress!
---
Tim and Kay Moved to San Antonio
Our new address, phone number, and e-mail addresses are:
12324 Starcrest Drive, Apt. 403
San Antonio, TX 78216
(210) 507-5223
tlowell@satx.rr.com
kaylowell@satx.rr.com
We will be moving to a house next year. To see what our new house will look like, go to http://www.medallionhomes.com and click on "Find a Neighborhood and Plans" then click on "6, Wortham Oaks", then scroll down and and click on Neighborhood Floor Plans, then select Magnolia. We put a fourth bedroom and third bathroom upstairs in the loft area, so come visit us when it's done!!!
---
Tim and Kay Get Picasa
Tim and Kay finally installed Picasa on their PC. Picasa is a photo sharing application that automatically creates web pages from your photos.
Click here to see Tim and Kay's Trip to California
Click here to see Tim & Kay's trip to see the Phillies play the Nationals
Other photo album links are on the Links/Photos page.
---
Angela Graduates!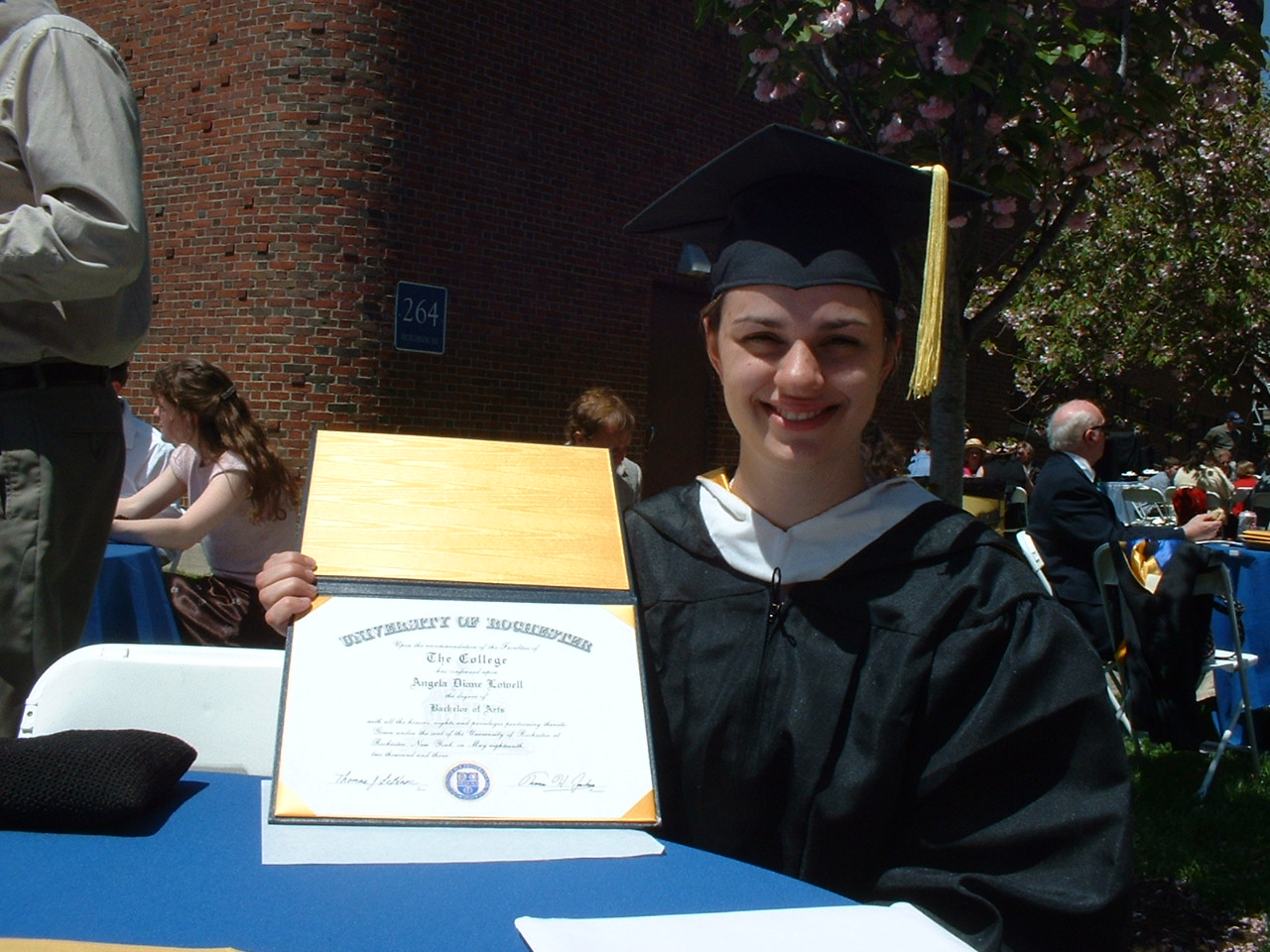 Angela graduated from the University of Rochester in Rochester, NY on May 18th, 2003. Click here (requires sign-up to Snapfish from Comcast, which is free and easy).
---
Eileen is engaged!
From Eileen: Just wanted to tell everyone that John and I are officially engaged to be married! So, some day in the hopefully near future, I will be Mrs. John Wagner!
...and no, we do not have a date set yet - need to figure out all the other details like merging our kids, dogs & cats and houses....but I will let you know!
---
Plus another pic of Brendan, with his Mom and Dad
---
Welcome to the family, Brendan!
---